Mitel MiCC: Cloud Call Center Software
MiCC Enterprise is Mitel based product that provides software call center, helpdesk, and contact center application for business. It would deliver transformation for customer journeys with omnichannel experiences. Empower your customers to engage with you to make a better workforce environment.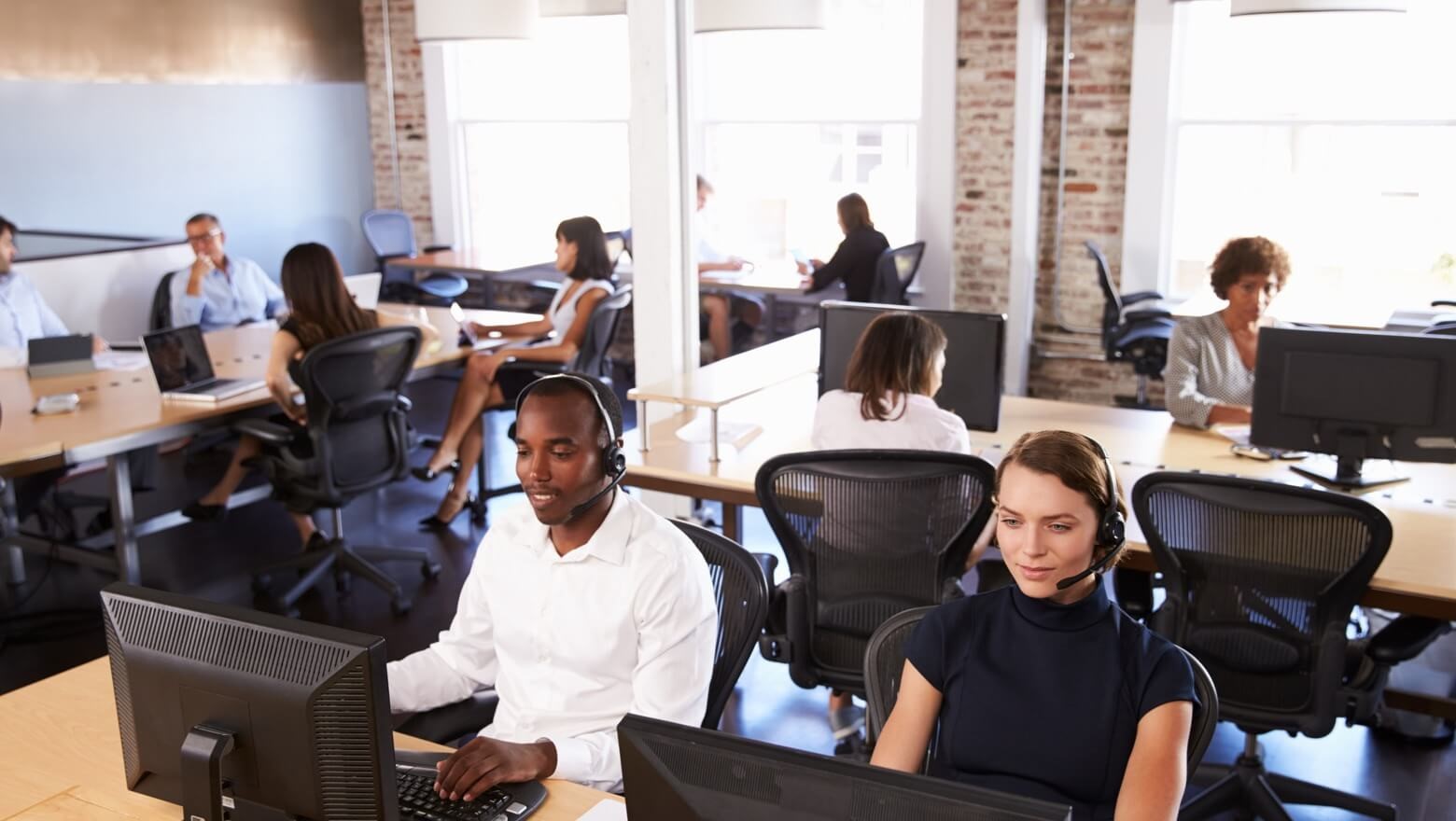 Digital transformations make us work better in efficient and effective ways. Your customers will interact with your business through many channels including email, chat, messaging, and of course social media.
Through this omnichannel customers expect us to be consistent and MiCC Enterprise would be the best solution for your business to make it happen. MiCC Enterprise is designed by Mitel as Omnichannel communication systems with consistent quality experiences for your customers.
Transform Your Business With Mitel MiCC Call Center Software
Get benefits from implementing call center from software SURIA, here is some benefits you can get:
Excellent Customer Service Experience
Whatever channel you use, MiCC Enterprise will be able to make consistent, high quality experiences for your customer. Optimizing your phone, email, text messaging, and social media channel with minimum setup. This will allow your agents to multitask ticket through single screen and boost agent productivity.
Flexible choice for deployment
You can choose hybrid configuration or private cloud to enjoy MiCC Enterprise. You can track any agents, task, and ticketing systems with customible dashboard. It can deliver reporting and insight for stakeholder to make important descisions.
Make Your Agents Work More Efficient
The best investment for better ROI. All in one business collaboration tools, video conferencing, and messaging into single unified communications. Your Customer Servive Agents will be able to multi-task any ticket with single minutes. Our call center and ticketing software can be use to solve customer problem as fast as possible.
Mobile Workforce and Remote Extensions
Able to connect from everywhere using smartphone and mobile devices. Prioritize your work and get more work done.
Low Cost Maintenance
Make customers serve themselves via phone system, email or web with virtual assistance interface. Answer your customer questions very fast.
OPEN ARCHITECTURE
Provide open APIs and toolkits to achieve business process efficiency. Integrate with our 3rd party applications like WFM, CRM Software, IVR, and ERP, with easy method. Prioritized routing, queueing and reporting With Our Open Media API.
Scalability and Resilience
Deploy with one network operation center style environment with up to 30.000 concurrent agents.
Indonesia MiCC's Enterprise Partner
Implement MiCC Enterprise for better call center software with SURIA and get your best solutions. With more than 10 years of experience as a mitel partner in Indonesia, enterprise, corporate, or small business will get the best contact center program and solutions.
Drop us a question and get a free consultation about a customer service software to make your business better.
Other Feature
Customizable real time dashboard for your business needs
Skill based routing with data-driven insight
Custom historical reporting
Expected wait time announcement
Built-in Interaction Recording Solution
Built-in workforce scheduling and tracking
Workforce management integrations
Agent and Supervisor Instant Messaging
Mobile agent and Tablet Supervisor
Silent monitoring
Quality monitoring
Integrations with another mitel products such as MiCollab and MX-One
Frequently Asked Questions (FAQ)
Q: What is Call Center Software?
A: Call Center Software is a digital device that connects customers and businesses via telephone systems. This software will help distribute calls with several features such as Automatic Call Distribution (ACD).
Q: How does Software Call Center Works?
A: call center software seeks to find the right way to connect calls from customers to business or customer support. With a fast connection process, customer problems will be easy to resolve thereby increasing trust and satisfaction.
Q: Customer Service vs Call Center?
A: Customer service is tasked with providing services to consumers in the form of talks. Usually, when consumers have complaints, consumers will submit them to customer service. Call centers are usually in charge of offering something to consumers. For example, when consumers call the call center to ask for food, the call center will explain the daily menu and also discounts or the like that are currently in effect.
Q: What is Virtual Call Center?
A: Virtual Call Center is a technology that enables flexibility within the helpdesk and call center environment. It provides cost-effective technology in the business without installing basic infrastructures such as the dialer, ACD, and IVRS. We also use cloud computing technology to support virtual call center systems in modern software call center technology.
Q: What is the best call center software you can use?
A: Best contact center and call center is Mitel Contact Center (RingCentral), Hubspot, Zendesk, Dialpad, Air Call, CloudTalk, etc. Contact us to learn more about software call centers that fit your business.