SURIA Maintenance Service
A maintenance contract ensures the stability, reliability and durability of your system all the time for years to come. Thereby prolonging the life of your system and reducing costs in the longer term. These systems are electronic, functioning 24/7, and as such just as much prone to wear and tear as any other gadget or appliance.
At Suria we offer attractive maintenance package options to meet your special needs and priorities.
---
1. REMEDIAL MAINTENANCE
Choose up to 24/7-Weekdays/Weekends onsite and remote technical support
Standard Service Response Time and Service Level Agreement
Up to 4 times/year routine preventative maintenance visit depending on location
System health check (optional)
Discounted parts (selected items)
Swap Replace policy for parts replacement (for non-consumable items only)
Discounted one time end-user refresher training
5 days one time/year traffic measurement report (optional)
2. COMPREHENSIVE MAINTENANCE
Choose up to 24/7-Weekdays/Weekends onsite and remote technical support
Priority Response Time (customizable)
Extended Service Level Agreement
Up to 4 times/year routine preventative maintenance visit depending on location
Inclusive system health check
Inclusive parts (selected items)
Swap Replace policy for parts replacement (for non-consumable items only)
Complementary one time end-user refresher training
Inclusive 5 days one time/year traffic measurement report
Featured benefits:
Service Level Agreement
Shortest downtime for critical operations
Resource planning (parts & license)
Lower Total Cost of Ownership (TCO)
Higher Return on Investment (ROI)
Future Proof (Software Maintenance)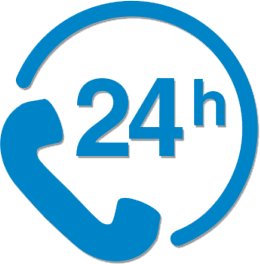 System Operations & Maintenance Training
Training courses specially designed for system administrators and engineers. Join successful participants from many local and foreign companies that have already benefited from our training programs. Obtain the fundamental skills of basic and advance programming and maintenance from our experienced certified trainers. Certificate will be given upon completion.

Courses available:
Basic Operations & Maintenance
Advanced Operations & Maintenance
PBX & IP Telephony (IP PBX Solutions) fundamentals
End-user Refresher Training
TMaster the full features and functionality of your telephone. Optimize the technology you invested. Introduction and refresher courses are conducted by our friendly customer service staff to individual or in group session. For your convenience, we can do it at your premise, at time you chose.

Courses available:
Phone features and boss-secretary functions
Basic operator and administrative functions