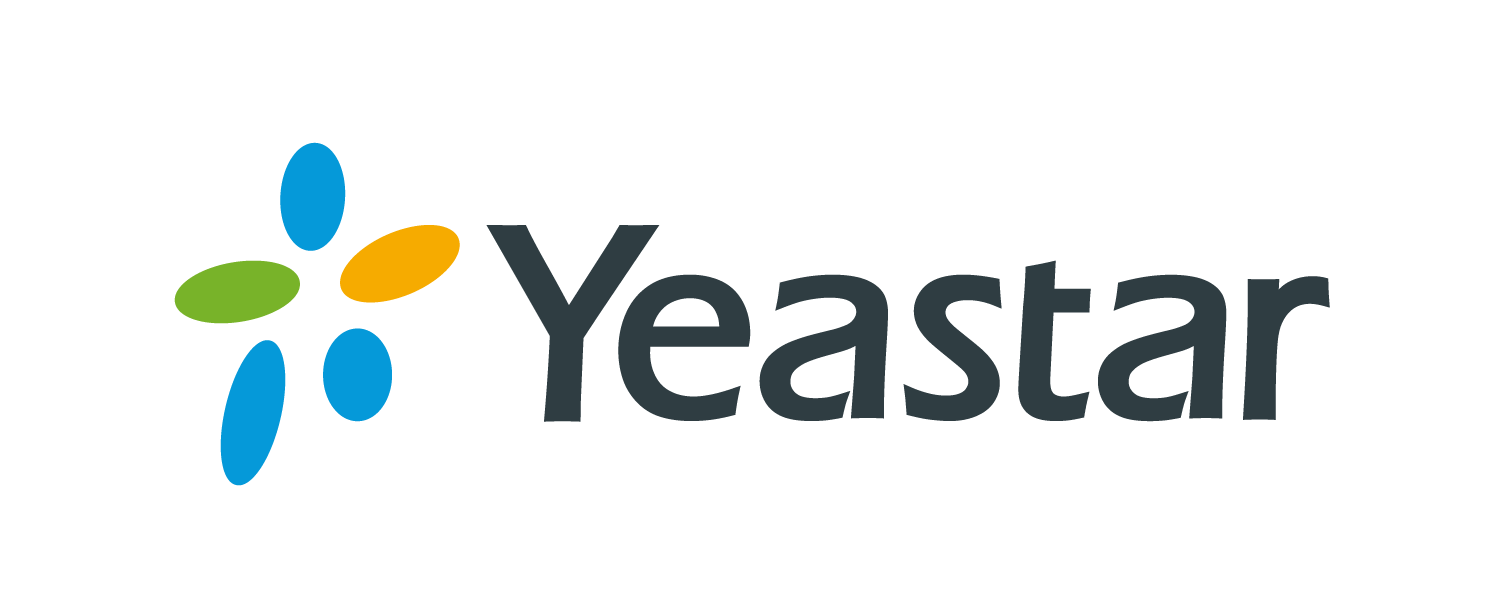 Yeastar IP PBX Gateway Indonesia
A flexible communication solution with Yeastar Indonesia for small, medium and enterprise businesses. Suria, as a partner of Yeastar will provide products to increase the productivity of your business and company with an affordable investment. Yeastar is a cloud-based and on-premise VOIP gateway for easy connection with clients or coworkers. Are you ready to increase your business ROI with better communication?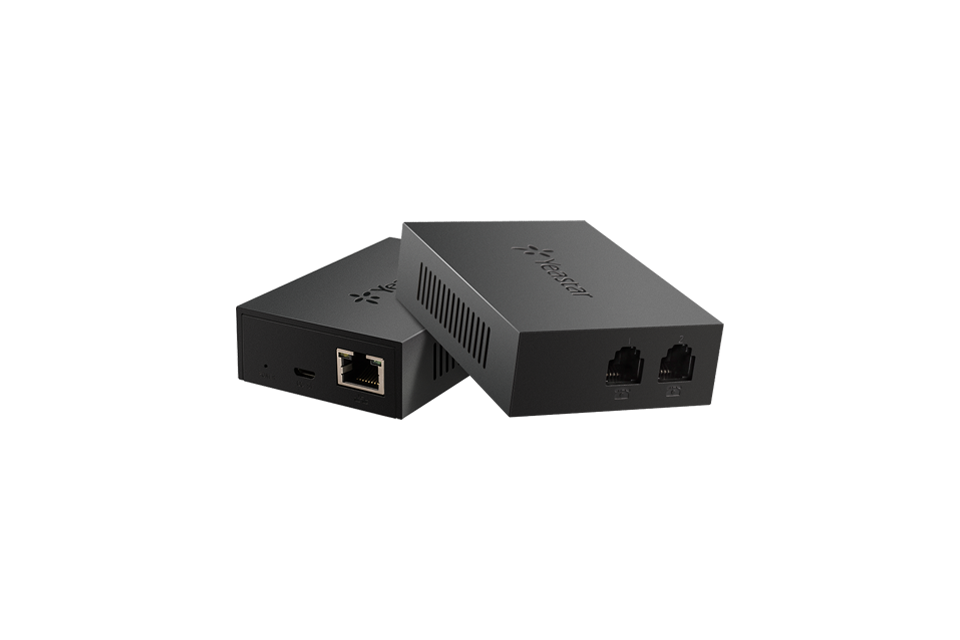 Yeastar TA100/200 VOIP Gateway
The Yeastar TA100/200 provides 1 or 2 analog interfaces perfectly suited for residential and small business users to convert existing analog equipment networks to an IP based network in a cost effective manner. The Yeastar TA100/200 gives small businesses the opportunity to have quick and easy connections across a wide variety of network environments.
Yeastar TA Series Analog VoIP Gateways
The Yeastar TA analog VoIP gateway is a very useful product for connecting legacy telephones, fax machines, and PBX systems to IP telephone networks and IP-based PBX systems. Providing ease of configuration and setup, TA is the best solution for small and medium-sized companies looking to integrate traditional telephone systems into IP-based systems. TA helps them maintain their previous investment in legacy phone systems and reduces communication costs significantly with the tangible benefits of VoIP.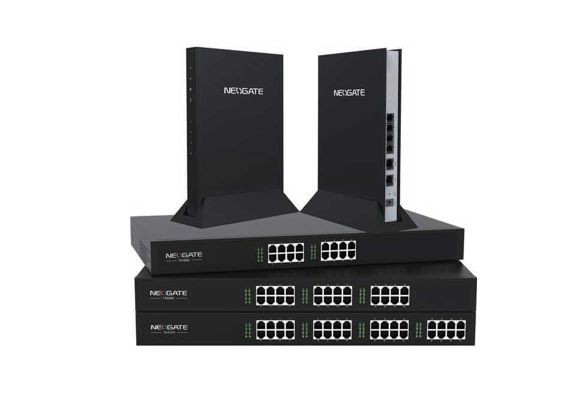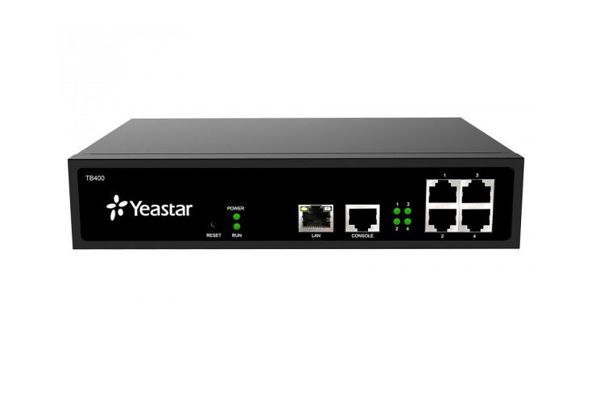 Yeastar TB Series BRI VoIP Gateway
Yeastar TB200/400 is a BRI VoIP gateway that offers 2 or 4 BRI ports for companies using the BRI ISDN line. It has many advantages including easy, cost-effective and flexible integration into VoIP systems, and allows IP PBXs connect to public ISDN networks.
Yeastar TE Series E1/T1/BRI VoIP Gateway
The Yeastar TE100/200 offers an affordable solution for SMBs to transition from legacy phone systems to the real benefits of VoIP. The TE100/200 is an E1/T1/J1 VoIP gateway with single or dual ports (VoIP to E1/T1/J1, and E1/T1/J1 to VoIP), supporting up to 30 or 60 calls simultaneously. Designed to bridge the gap between E1/T1/J1 and VoIP networks. In addition it can be used to integrate the TE100/200 into the existing network will allow low-cost communication via SIP trunking. Plus, it can connect VoIP systems with E1/T1/J1 services from old carriers.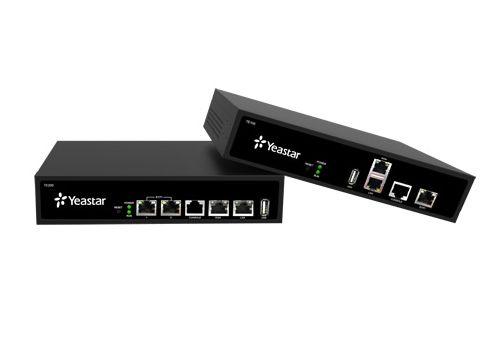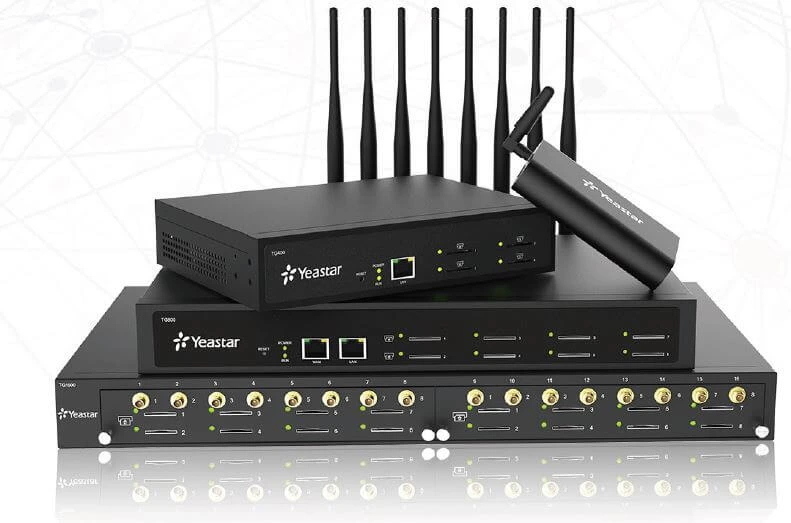 Yeastar TG Series
Yeastar TG is a series of VoIP gateways used to connect gsm/4G/LTE networks to VoIP networks. The best solution if the telephone network drops so that it can still be connected properly.
---
Related Product And Documentation Download :