ASC: Recording Insight For Business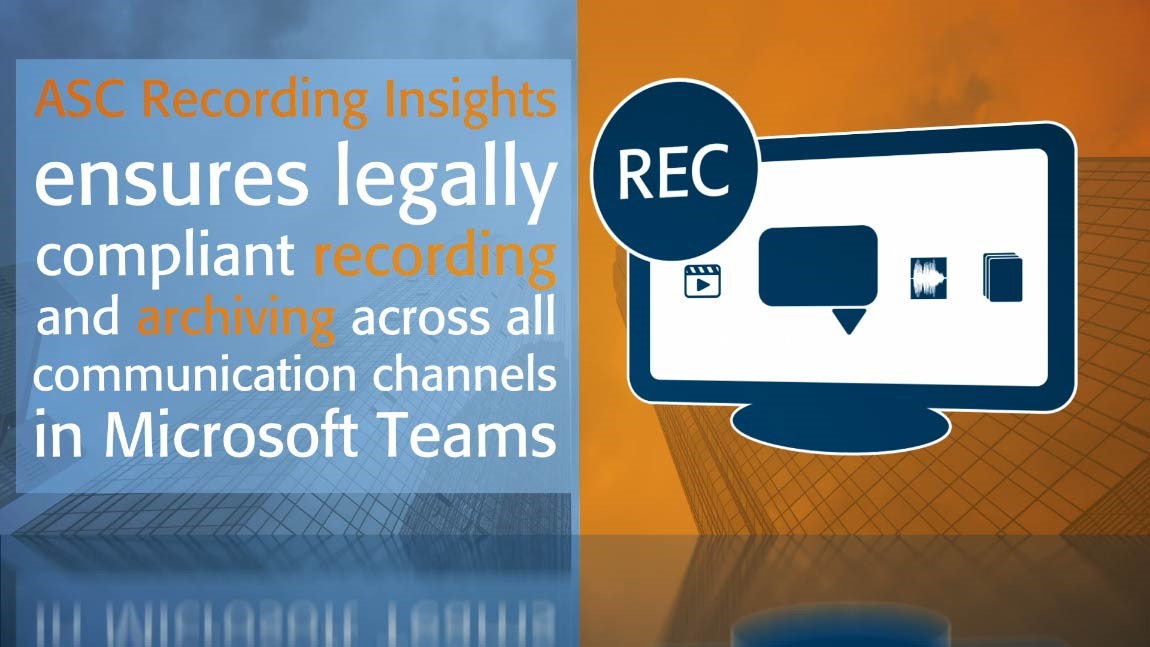 Call center recording software that guarantees legally compliant software that easily integrates with Microsoft Team. Analyze all channels communications including audio calls, messaging and chat conversations, video meeting, give you analytics tools and help you evaluate recorded data for detecting violations with legal regulations.
Interaction Recording Solution That Works With Many Industries
When it comes to call center recording software, each industry must comply with some strict compliance requirements to be able to archiving and processing customer data. ASC Recording Insight provides compliance recording for many industry, such as:
Financial Industry: Captures communications in Microsoft Team and save it in Azure cloud, with secure encryption mechanism. Guarantee legal compliance with financial industries.
Healthcare Industry: In healthcare, we must prove virtual patient interactions then meet specific requirements in the industry. Our interactions recording solutions would offer a comprehensive approach for recording, archiving, and analytic tools.
Public Safety Industry: Uninterrupted recording process is vital in the public safety world. ASC call center call recording software provides reliable recording, archiving, and analytics solutions for emergency and rescue services.
Learn more about recording solutions with SURIA and contact us for more questions
The Certified Microsoft Teams Recording Solution
All in One solutions for call center recording software with many benefits for your enterprise and corporate business. Here is the important benefits:
Encryption Options: Advance secure encryption with key customer management
Advanced Compressions: Very light, optimized for long terms saving and archiving
Compliance add-on: Optimized chat recording 1 on 1 and channel chatting
Analytics for data recording insight and processing: Categorization and keyword spotting based on keyword lists.
Multi-Language Support: Available in many language options, German, English, Japanese, and Spanish. Will be updated with other languages soon.
Licensing Options: Smart Voice Recording and Compliance Recording
Options Recording Rules: Deny and Allow Lists
Azure AD Groups: Easy administrations of user groups