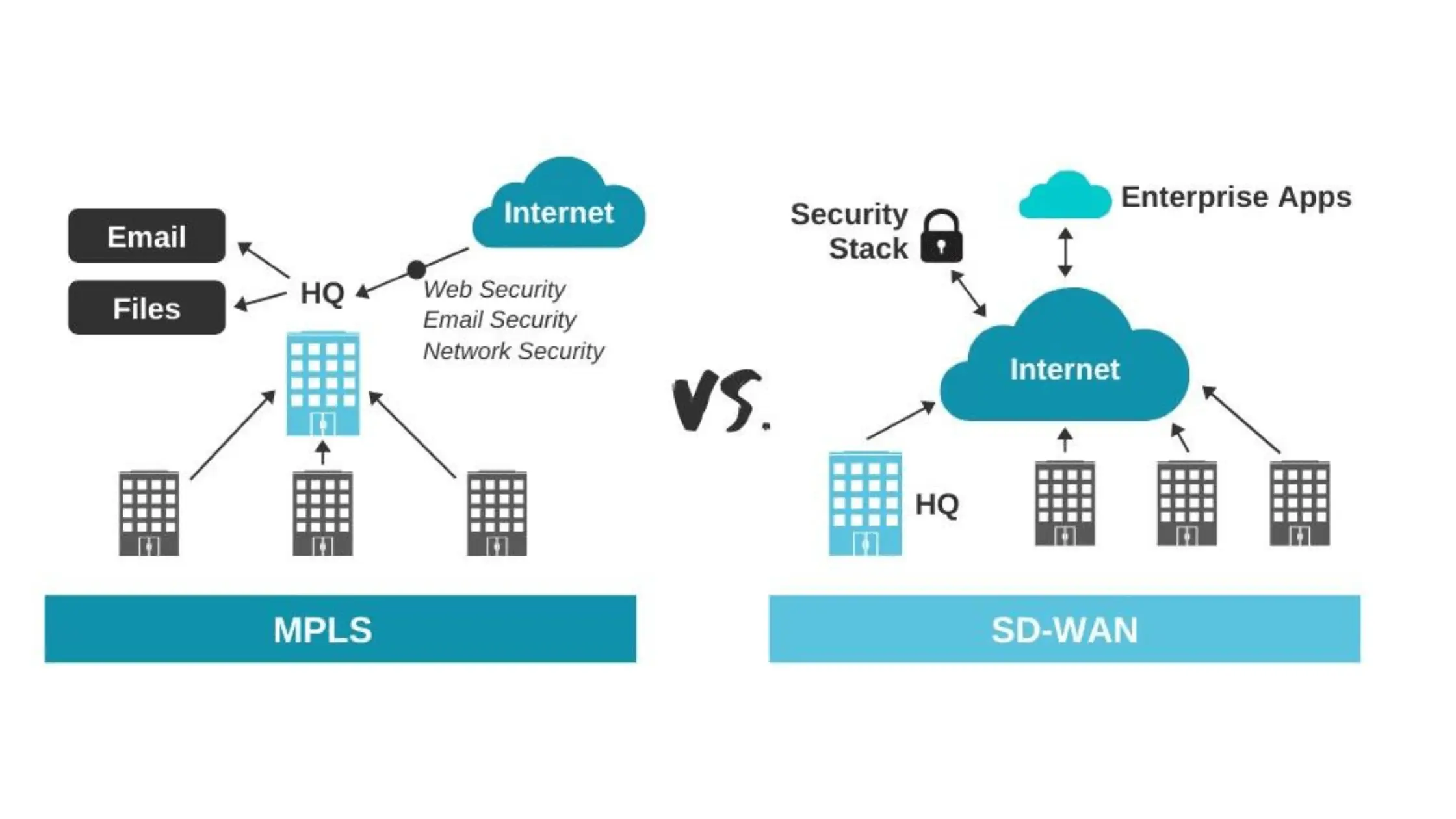 Moving MPLS to SD Wan
Moving MPLS to SD Wan is a good decision, but you have to prepare for the migration. Sometimes, the idea of migrating to SD-wan makes us uncomfortable, we will guide you with an overview of what needs to be fulfilled when building your plan to migrate from an MPLS network to an SD-WAN Environment. You can also contact us to make free consultation about what you need.
Pre Installation
Make sure you have an appropriate carrier to roll off your existing MPLS to SD-Wan Solution. Another solution is to have both carriers and paths.
Take An Inventory And Check What You Have
You'll need to know what you have to replace it, so it's important to do a thorough inventory of the services, equipment, and IP addressing schemes you'll need.
Keep in mind that the role of SD-WAN in this environment is to control functions so that traffic can be routed safely and intelligently across the WAN. Because of this, your SD-WAN devices can physically connect to routers, firewalls, LANs, and DMZs.
For this reason, you need to develop a thorough network diagram as well as create a pre-installed document that identifies the following directly, before moving mpls to sd wan network:
Data LAN networks
Voice LAN networks
Core router/ Switch IP
Routing Protocol
Firewall External IP
SD-WAN LAN IP
SD-WAN #1 IP
SD-WAN #1 Gateway IP
SD-WAN #2 IP
SD-WAN #2 Gateway IP
The Cut-Over Process For Moving MPLS to SD Wan
You can make a consultation with us to determine precisely what the cutover process is going to look like based on your current architecture before Moving MPLS to SD Wan. You will be explained what to expect about the final outcome of the architecture.
Staging And Configuration
Staging and configuration is a trial and error phase. You need to identify what works and doesn't works. Your SD-Wan Solution will be running together in a staging environment in this phase.
Eliminating VPN Complexity
You don't have to worry about migrating from MPLS to an SD-Wan network which is actually quite easy to do. Together with SURIA all MPLS to SD-Wan migration processes will be explained very accurately and well. In addition, Suria also provides training and also basic knowledge about its use. One of the functions of SD-Wan is of course eliminating VPN complexity, where internet connection limitations will no longer be a problem. Eliminating VPN complexity with better network design and grow your business and communication.
Better Link Balancing
Link balancing is a process of optimizing a WAN network that has two or more links, making it easier to manage complex networks. It is a process of optimizing a WAN network that has two or more links, making it easier to manage complex networks. Link Load Balancing is one of the Network load balancing techniques that can be applied with SD-Wan solutions.